PETE HOWELLS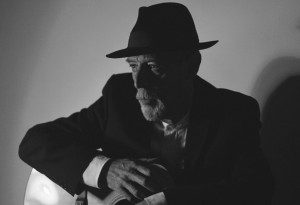 Pete Howells releases his second album Dead Cat Bounce
Sat 23rd September 2017 @ The Prince Albert, Brighton
News flash : Single release 4th August 2017
Pete Howells is a singer/songwriter based in Brighton. His music is lyric-driven, Folk-Rock with Latin and acoustic Blues influences.
Originally from Hartlepool, Pete has toured the UK extensively, mainly playing folk clubs, colleges and concert halls with his various bands most notably Household Names and World Service. He's also supported, artists as diverse as Ian Gillan, John Martyn, Bert Jansch, Julie Felix, Osibisa, Amazulu, Desmond Dekker, Courtney Pine and Brand New Heavies.
His first Album is now a collector's item and worth up to £600. One of the earliest psychedelic folk albums, Ode, was recorded at 'Holyground' in Wakefield in 1974. Holyground was Britain's first independent label.
It's been 36 years since his last Album!
Dead Cat Bounce is an album about politics, sex and religion.
Pete Howells grew up surrounded by music. Most of the family, grandparents, aunts, uncles, cousins, played an instrument; piano, harmonica, fiddle, flute or double-bass. Even those who didn't play joined in singing harmonies. At Christmas, anniversaries, Sundays and birthdays everyone gathered round the piano singing. Playing music since he was 5 years old, he learned to play the guitar at 10 and started playing coffee bars and folk clubs from 16.  With Jim Gordon he recorded the album, Ode when they were both 18.
Having taught Art for a few years he realised there was more money and more fun to be had doing gigs, so Jim and Pete went on the road, at first as a duo – Magus and with several 'pick-up bands' in Scandinavia. They then formed the rock band, Household Names, in London and played some of the prestigious clubs and pubs that were around at the time. (Early 80's – Annabelle's, The Embassy, Hare and Hounds, The Nashville etc.)
Later he went back to teaching, working with teenagers who had emotional and behavioural problems. Meanwhile he formed 2 bands, One Liners and World Service and has subsequently published 3 novels and 1 story for children. One novel was a best seller on the Amazon Charts for a fortnight!
Pete Howells has never stopped playing and writing songs. This new album represents a culmination of tunes and ideas he has been trying out for the past few years.
Dead Cat Bounce
Track listing
Jesus, is There Something I Missed  3.44 – single released 04.08.17
Devil's Garden4.00
It's Easy                                                    3.36
Dead Cat Bounce                                    3.13
Cuba Libra                                               5.26
Willow Tree Blues                                  3.42
New Renaissance Man                          3.40
Mr Jones                                                  4.31
Wootton Bassett High Street               4.23
I'm Leaving Town                                  3.44
Time's Moving On                                 3.59
Tickets for the Prince Albert launch Sat 26th Sept 2017 Doors 8.pm, £12 Adv.,
48 Trafalgar St, Brighton BN1 4ED Tel: 01273 730499
General press contact: kairen@kairenkemp.co.uk
For interview bookings, photos and artwork please contact Kairen – details below
@kairenk
Kairenkemp.co.uk
facebook.com/ kairenkemp