CORY FLYNN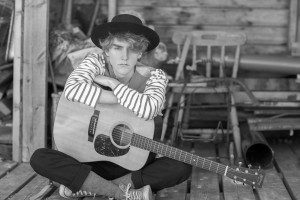 Cory Flynn releases his first studio album A Boy Named Hunger on
Fri 15th September 2017 8pm with a launch gig at The Brunswick, Brighton.
http://www.thebrunswick.net/buy-tickets/
Cory Flynn is a talented young singer-songwriter and musician from Brighton. His songs are folk/country/blues with an edge and a style heavily influenced by Bob Dylan, Johnny Cash and Hank Williams and others.
His songs feature just his distinctive voice, acoustic guitar, and sometimes keyboards.  He produces a driving rhythm and flatpicking style on his guitar, and has a blues approach to piano. Cory's songs tell stories in a very original way displaying an insight, intellect and humour far beyond his age of 17 years and he's attracted praise for his inventive use of language.  His lyrics invoke his heroes Dylan and James Joyce, but also refer to his love of modernist poetry (Eliot, Pound) as well as his fascination of the myths of the Ancient World.
Remarkably Cory has already been playing live for nearly 6 years, both solo and in bands, in clubs and at festivals locally in Sussex as well as occasional gigs in London and Paris. Whether seeing him live or just listening to his music audiences have expressed they're left thoughtful and moved at the intensity and dark humour of his songs.
"Writes like Dylan, sings like Cash, looks like Beckham"
My Grass Is Blue
A Boy Named Hunger
Track list and timings
The Firing Squad (3.50)
The Hobbyist (4.38)
Open the Gates (4.43)
Raiders of the Sun (6.31)
Gospel of Khan (3.50)
Clean Dirt (3.21)
A Night at the Opera (4.56)
Rachael (10.43)
Foreign Storm (3.38)
Single Foreign Storm :
@kairenk
Kairenkemp.co.uk
facebook.com/ kairenkemp
coryflynn.co.uk
facebook.com/coryflynnband
@coryflynnband
single Foreign Storm https://soundcloud.com/user-263702022/foreign-storm/s-mhEuQ
video Foreign Storm https://www.youtube.com/watch?v=YBgiJeyD4Fc&t=16s
album 'A Boy Named Hunger' for review
https://soundcloud.com/user-263702022/sets/a-boy-named-hunger/s-n3jT2
Tickets for Brunswick launch Fri 15th Sept 2017 8pm £5 http://www.thebrunswick.net/buy-tickets/
EDITOR'S NOTES
General press contact: kairen@kairenkemp.co.uk
For interview bookings, photos and artwork please contact Kairen – details below
Kairen Kemp
music PR l producer/presenter BBC Introducing & Radio Reverb l 
editor What's On Guide & Brighton Visitor l 
Tel : 07752322324