Boudicca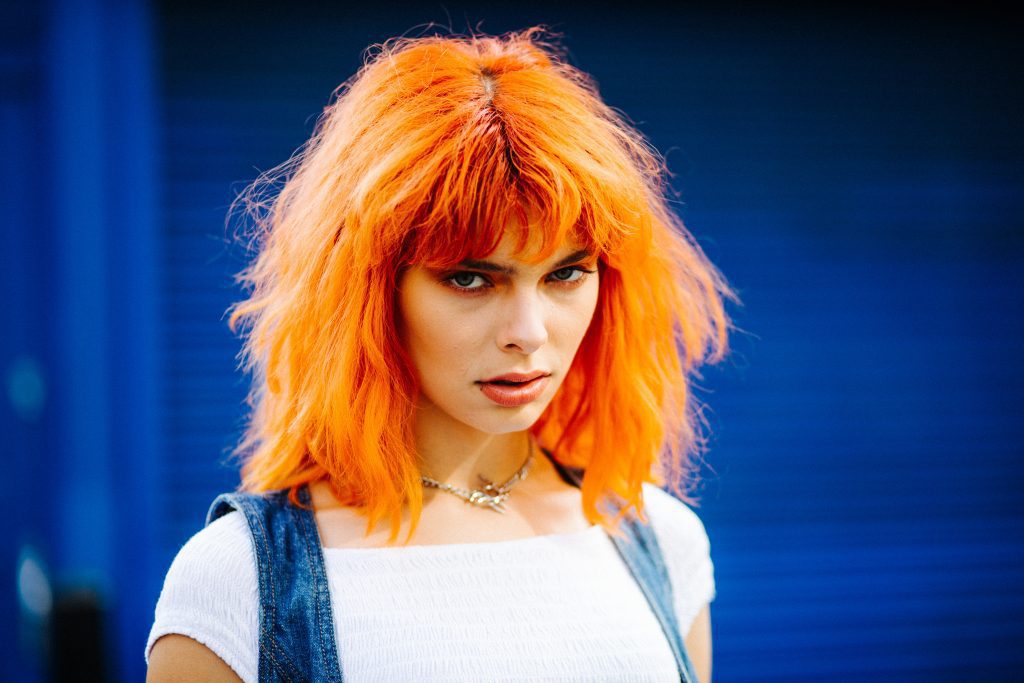 Hear Boudicca's latest track: Party Like The World is Ending
Boudicca is a Sussex based activist, rapper and singer-songwriter who found her voice, following a childhood marked by crisis through the vibrant Hip Hop scene in her hometown Brighton. Known for her incendiary megaphone raps at demonstrations Boudicca released her debut EP The Princess & The P in 2018. Her powerful live performances (vocal and megaphone based) secured her international attention and shows with Kate Tempest, at the Edinburgh Fringe (with Poets & M.C.'s), Democracy Alive (The Netherlands), Youth Strike 4 Climate and Extinction Rebellion.
Singer / songwriter / rapper / producer / director / activist – Boudicca's a remarkable, empathic, confrontational and provocative artist with a strong passion for the environment and young people in need. She was in a buggy at her first demonstration, learning to march before she could walk.
Separated from her climate activist mother, she grew up in a musical household with her father who helped her record her first original song at 6 years old. Once she was old enough, she joined her mother on the frontline for a demonstration at Gatwick Airport where she discovered her passion for performance activism.
Since then she has pursued a life writing poetry and lyrics about her fears and hopes for the future. Boudicca's first victory was a rap battle in the Netherlands at Democracy Alive festival (hosted by the EU). She's also fought as both a rapper and a spoken word artist at Poets VS MCs at Edinburgh festival, was Creative Director of B.Fest and is music programmer at International Youth Arts Festival. Creative Youth, Kingston appointed her as a young creative and she is now a proud participant of their Creative Talent Programme. She helped raise funds with songs and speeches at their Royal Gala two years running and adapted her role to help curate the first ever online Digifest during quarantine.
Boudicca says " PARTY LIKE THE WORLD IS ENDING is my way of expressing that the future is and will always be unknown. I find it so inspirational that school children and young activists around the world are demonstrating for climate justice. The contrasting tones in the music portray both the feeling of anxiety and desire to just live in the present moment. I believe change is possible, so I aim to spread a message of hope rather than creating yet more fear. Kids are scared enough as it is. I tried to write a timeless chorus you can't help but sing along to, no matter who you are. Whether we have one day or a hundred years left on this planet, it's important to remind each other to Party Like The World Is Ending."
Her unique mix of rap and sung melodies across genres has received comparisons to Little Simz, Lorde, Mac Miller, Eminem and Taylor Swift. She's even been likened to a female Akala.
Heavily influenced by the likes of Stormzy, Ed Sheeran, Lady Leshurr, Lowkey, Amy True, Chip, Nina Simone, David Bowie, Prince, Lady Gaga, Beyonce, Nicki Minaj, Rihanna, Christina Aguilera, Miley Cyrus, P!nk, Rapsody, Kendrick Lemar, J.Cole, and T.I.
The EP CAUTIONARY TALE which will drop on 30th April 2021.
Passionate about collaboration across all the arts the online launch event on 31st December for Party Like The World is Ending drew high praise and was well attended online and included a variety of local artists. Currently working with publisher Good Soldier (The 1975, Biffy Clyro, Freya Ridings) providing raps/vocals for a number of projects Boudicca's star is clearly in the ascendant.
Instagram @boudicca_music